Spring 2015
ASBURY MEMORIAL THEATRE COMPANY
PRESENTS: BARNUM
Friday & Saturday 7:30 pm March 13, & 14, 20 & 21
Sunday 3:00 pm March 15 & 22
---
The cast has been chosen and is now in rehearsal.

Barnum is a musical with lyrics by Michael Stewart, and music by Cy Coleman. It is based on the life of showman Phineas Taylor (PT) Barnum, covering the period from 1835 through 1880 in America and major cities of the world where Barnum took his performing companies. The production combines elements of traditional musical theater with the spectacle of the circus. The characters include jugglers, trapeze artists and clowns, as well as such real-life personalities as Jenny Lind and General Tom Thumb.

The original Broadway production ran for 854 performances and was followed by a London production, among others.

Some of musical numbers include; "There is a Sucker Born Ev'ry Minute" - Barnum ... "Humble Beginnings Chase" ... "Thank God I'm Old" - Joice Heth and Tambourine Players ... "The Colors of My Life" (Part 1) - Barnum ... "The Colors of My Life" (Part 2) - Charity ... "One Brick at a Time" - Charity, Barnum and the company ... "I Like Your Style" - Barnum and Charity ... "Bigger Isn't Better" - Tom Thumb ... "Love Makes Such Fools of Us All" - Jenny Lind ... "Come Follow the Band" ... the company and, "Black and White" - the company

There will be a special free reception after the performance on Friday, March 13th to celebrate opening night.

Tickets are $15 for adults and $10 for children 12 and under (group bookings for ten people or more receive a discount of $5 per person - for information call 912-233 3595) and are available at www.asburymemorial.org/theatre as well as at the door.


---
THEATRE PATRONS:
WOULD YOU LIKE TO BE AN ASBURY ANGEL?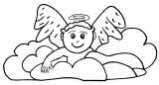 Without Patrons...and Lovers of the Arts...it would be very difficult to produce theatrical events.
So we've decided to call the patrons of our Theatre, "Angels." What better name for someone who supports the Arts at a church?
The names of our "Angels" will appear in the program under the following categories:
Archangels—$300 and above
Guardian Angels—$200 to $299
Seraphim—$100 to $199
Cherubim—$25 to $99
Checks can be made payable to Asbury Memorial Theatre and sent to: Asbury Memorial UMC, 1008 East Henry Street, Savannah, GA 31401
---
PLAYBILL ADVERTISEMENT INFORMATION
The playbill for the show will contain business ads. If you have a business that you'd like included in the program, please send in your camera art to
asburymemorialtheatre@gmail.com
. If you would like for us to include your logo, it needs to be in digital format (JPEG or PDF) and must be 300 dpi resolution. All ads will be in Black and White. If you do not yet know what you would like your ad to say, please just email your intent to have an ad as soon as possible...as we need to determine how many pages the playbill will be.
Thank you for supporting the Asbury Memorial Theatre!
The cost of the Ads are:
1/4 Page (2.375"w x 3.875"h)…$25
1/2 Page (2.375"w x 8"h) …$50
Full Page (5"w x 8"h) …$100
Checks are made payable to Asbury Memorial Theatre and sent to: Asbury Memorial UMC, 1008 East Henry Street, Savannah, GA 31401
PRINT THIS AD INFORMATION
---