Our Next Production for Spring 2017
---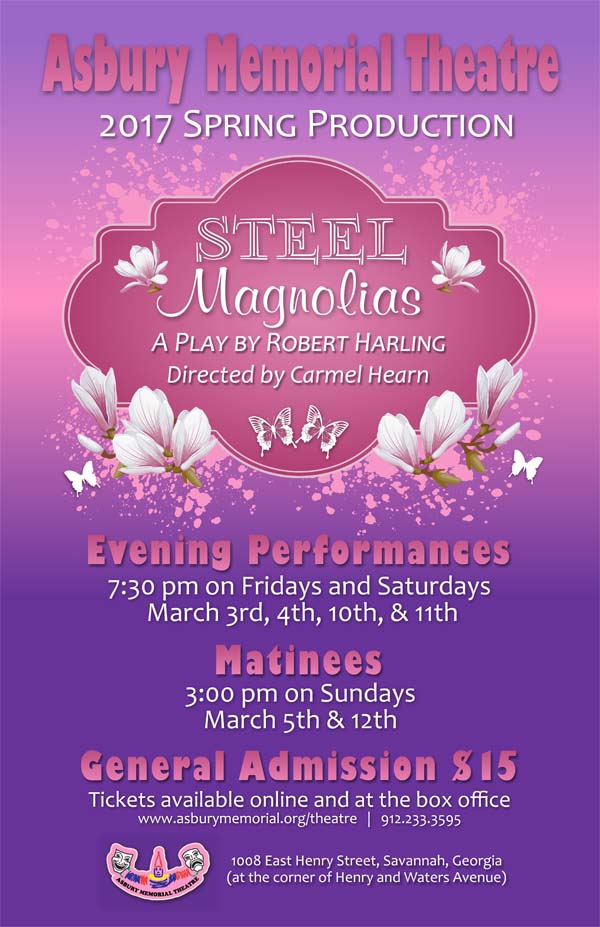 ---
Asbury Memorial Theatre is now pleased to announce the cast of its upcoming production, Steel Magnolias!

M'Lynn Eatenton - Cheri Hester
Shelby Eatenton Latcherie - Amie Schulz
Truvy Jones - Frannie Williams
Annelle Dupuy Desoto - Toye Hickman
Clairee Belcher - Ellen McGraw
Ouiser Boudreaux - Ginger Miles
Director: Carmel Garvin Hearn
Assistant to the Director: Alex Hearn Swanger

Click Here for More Information about Steel Magnolias

Ticket are $15 either online (anytime for particular show date) or at the box office (day of show)


To BUY your tickets now ... Please click here

Opening Night Reception and the cutting of the 'Armadillo Cake'
(Cake made at THE CAKE CORNER in Pooler)
---
THEATRE PATRONS:
WOULD YOU LIKE TO BE AN ASBURY ANGEL?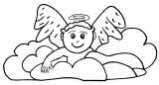 Without Patrons...and Lovers of the Arts...it would be very difficult to produce theatrical events.
So we've decided to call the patrons of our Theatre, "Angels." What better name for someone who supports the Arts at a church?
The names of our "Angels" will appear in the program under the following categories:
Archangels—$300 and above
Guardian Angels—$200 to $299
Seraphim—$100 to $199
Cherubim—$25 to $99
Checks can be made payable to Asbury Memorial Theatre and sent to: Asbury Memorial UMC, 1008 East Henry Street, Savannah, GA 31401
---
Asbury Memorial Theatre is a thriving community theater in Savannah, Georgia. Since 1994, Savannah audiences have delighted in the Theatre's plays, musicals, revues and light opera productions, which have earned several Best of Savannah awards.