Winter 2014
ASBURY MEMORIAL THEATRE COMPANY
PRESENTS: COTTON PATCH GOSPEL
(When Jesus was born in Georgia...)
Cotton Patch is a "Bluegrass" musical based on the "Cotton Patch" books by Clarence Jordan. The music and lyrics were written by the late Harry Chapin.





Click here to buy your tickets





---

More about "Cotton Patch Gospel":
Atlanta-based actor Tom Key and stage director Russell Treys adapted the musical "Cotton Patch Gospel" from the Southern Baptist minister Clarence Jordan's book, "Cotton Patch Gospel: Matthew and John." Songwriter Harry Chapin collaborated on the musical score, a spirited bluegrass style, with songs like "Something's Brewing in Gainesville", "Turn it Around", "Going to Atlanta" , and "Jubilation", among many others. In the play, a bluegrass band performs on stage, creating a lively atmosphere. The adaptation was completed in mid 1981, one month before Chapin was killed in a automobile accident. Three months later, the musical opened off-Broadway for a successful run.

Clarence Jordan, farmer, minister and New Testament Greek Scholar, was the founder of Koinonia Farm, a small but influential religious community in SW Georgia. He also was instrumental in the founding of "Habitat for Humanity". In his "Cotton Patch Gospel" series, his goal was to communicate the New Testament in a Southern idiom so that "plain folks" could better understand it.

The play is usually cast for 4 musicians and one actor/narrator. In Asbury's production, a 5 piece bluegrass band will perform (String Bass, guitar, fiddle, banjo and mandolin) along with a 15 member cast which will produce a rich full sound along with lively action narration and singing in this foot stomping production.
---
THEATRE PATRONS:
WOULD YOU LIKE TO BE AN ASBURY ANGEL?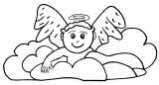 Without Patrons...and Lovers of the Arts...it would be very difficult to produce theatrical events.
So we've decided to call the patrons of our Theatre, "Angels." What better name for someone who supports the Arts at a church?
The names of our "Angels" will appear in the program under the following categories:
Archangels—$300 and above
Guardian Angels—$200 to $299
Seraphim—$100 to $199
Cherubim—$25 to $99
Checks can be made payable to Asbury Memorial Theatre and sent to: Asbury Memorial UMC, 1008 East Henry Street, Savannah, GA 31401
---
PLAYBILL ADVERTISEMENT INFORMATION
The playbill for the show will contain business ads. If you have a business that you'd like included in the program, please send in your camera art to
asburymemorialtheatre@gmail.com
. If you would like for us to include your logo, it needs to be in digital format (JPEG or PDF) and must be 300 dpi resolution. All ads will be in Black and White. If you do not yet know what you would like your ad to say, please just email your intent to have an ad as soon as possible...as we need to determine how many pages the playbill will be.
Thank you for supporting the Asbury Memorial Theatre!
The cost of the Ads are:
1/4 Page (2.375"w x 3.875"h)…$25
1/2 Page (2.375"w x 8"h) …$50
Full Page (5"w x 8"h) …$100
Checks are made payable to Asbury Memorial Theatre and sent to: Asbury Memorial UMC, 1008 East Henry Street, Savannah, GA 31401
PRINT THIS AD INFORMATION
---