Autumn 2014
ASBURY MEMORIAL THEATRE COMPANY
PRESENTS: THE FANTASTICKS
---
The Fantasticks is a classic piece of musical theatre from 1960 that has enjoyed a 42 year run on the off-Broadway stage with 17,162 performances. Richie Cook, Director of this production comments, "Asbury Memorial Theatre has a great reputation for high quality productions and The Fantasticks will not disappoint audiences. I was honored to be invited to direct this production and I believe it will resonate with Savannah as we follow the love story of two young people - Matt and Luisa, and their families. The time period and costumes will reflect the Beat Generation of the 1950's when The Fantasticks was originally written by Harvey Schmidt (music) and Tom Jones (lyrics). Because of the allegorical nature of the story, I am combining its simplicity with a carnival theme to give a feeling of fantasy and wonder".

The production dates are November 7, 8, (7:30pm) and 9 (3pm) AND November 14, 15 (7:30pm) and 16 (3pm).
Director: Richie Cook
Musical Director: Kelli Horton

Tickets are $15 each (group bookings for ten people or more receive a discount of $5 per person - for information call 912-233 3595) and are available at www.asburymemorial.org/theatre as well as at the door.

There will be a special free reception after the performance on November 7th to celebrate opening night.
---
THEATRE PATRONS:
WOULD YOU LIKE TO BE AN ASBURY ANGEL?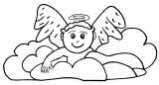 Without Patrons...and Lovers of the Arts...it would be very difficult to produce theatrical events.
So we've decided to call the patrons of our Theatre, "Angels." What better name for someone who supports the Arts at a church?
The names of our "Angels" will appear in the program under the following categories:
Archangels—$300 and above
Guardian Angels—$200 to $299
Seraphim—$100 to $199
Cherubim—$25 to $99
Checks can be made payable to Asbury Memorial Theatre and sent to: Asbury Memorial UMC, 1008 East Henry Street, Savannah, GA 31401
---
PLAYBILL ADVERTISEMENT INFORMATION
The playbill for the show will contain business ads. If you have a business that you'd like included in the program, please send in your camera art to
asburymemorialtheatre@gmail.com
. If you would like for us to include your logo, it needs to be in digital format (JPEG or PDF) and must be 300 dpi resolution. All ads will be in Black and White. If you do not yet know what you would like your ad to say, please just email your intent to have an ad as soon as possible...as we need to determine how many pages the playbill will be.
Thank you for supporting the Asbury Memorial Theatre!
The cost of the Ads are:
1/4 Page (2.375"w x 3.875"h)…$25
1/2 Page (2.375"w x 8"h) …$50
Full Page (5"w x 8"h) …$100
Checks are made payable to Asbury Memorial Theatre and sent to: Asbury Memorial UMC, 1008 East Henry Street, Savannah, GA 31401
PRINT THIS AD INFORMATION
---