Spring 2015
ASBURY MEMORIAL THEATRE COMPANY
PRESENTS: BARNUM
---
The cast has been chosen and are now in rehearsal.
Actors and singers are invited to attend auditions for the Asbury Memorial Theatre's 2015 spring production of Barnum which will be performed from March 13th - 15th and March 20th - 22nd 2015.

Auditions where helded at Asbury Memorial Theatre at 1008 E. Henry Street from 7-9pm on both Thursday January 8th and Friday January 9th with callbacks on Saturday January 10th at 3pm. The will be an additional Audition on Thursday, Jan 14 at 7 pm. Rehearsals begin in January. Actors are asked to prepare a short musical theatre monologue and perform 15 bars of an upbeat musical theatre song.

The show requires an ensemble of circus performers and side show attractions so anybody who has skill in juggling, aerial artistry, dancing, uni-cycling, stilt walking or other circus acts is encouraged to audition. The two lead roles are for a male baritone aged between 27-50 and a female mezzo aged between 30-55 and there are a range of supporting and cameo roles for men and women.
---
THEATRE PATRONS:
WOULD YOU LIKE TO BE AN ASBURY ANGEL?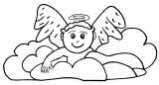 Without Patrons...and Lovers of the Arts...it would be very difficult to produce theatrical events.
So we've decided to call the patrons of our Theatre, "Angels." What better name for someone who supports the Arts at a church?
The names of our "Angels" will appear in the program under the following categories:
Archangels—$300 and above
Guardian Angels—$200 to $299
Seraphim—$100 to $199
Cherubim—$25 to $99
Checks can be made payable to Asbury Memorial Theatre and sent to: Asbury Memorial UMC, 1008 East Henry Street, Savannah, GA 31401
---
PLAYBILL ADVERTISEMENT INFORMATION
The playbill for the show will contain business ads. If you have a business that you'd like included in the program, please send in your camera art to
asburymemorialtheatre@gmail.com
. If you would like for us to include your logo, it needs to be in digital format (JPEG or PDF) and must be 300 dpi resolution. All ads will be in Black and White. If you do not yet know what you would like your ad to say, please just email your intent to have an ad as soon as possible...as we need to determine how many pages the playbill will be.
Thank you for supporting the Asbury Memorial Theatre!
The cost of the Ads are:
1/4 Page (2.375"w x 3.875"h)…$25
1/2 Page (2.375"w x 8"h) …$50
Full Page (5"w x 8"h) …$100
Checks are made payable to Asbury Memorial Theatre and sent to: Asbury Memorial UMC, 1008 East Henry Street, Savannah, GA 31401
PRINT THIS AD INFORMATION
---