Fall 2015
ASBURY MEMORIAL THEATRE COMPANY


Asbury Memorial Theatre's Fall Production "The 39 Steps" will be Friday & Saturday, Nov. 6, 7, 13, & 14 at 7:30 pm and Sunday, Nov. 8 & 15 at 3 pm
Tickets are $15.
Please use our Ticket Will Call to reserve your tickets




To BUY your tickets now ... Please click here


Information:
Based off of Alfred Hitchcock's classic film, of the same title, "The 39 Steps" retells the story of an unassuming man, Richard Hannay, thrust into a world of spies, double agents, and a secret society- with a small troupe of actors playing all the characters. Hannay must get valuable information into the right hands before his life, and pencil mustache, are wiped out.

Show Information:
The show is a farcical face paced "Film Noire" styled romp that involves rotating set pieces, multiple costume quick changes, and a fair share of shadow play. It's a little James Bond and a lotta Benny Hill (or Monty Python).

Director Bio: Travis Hornsby is a graduate of Armstrong State University with a Bachelor of Arts in Theatre. He is excited to be back in Savannah directing at Asbury Memorial Theatre. Previously, he has directed Cactus Flower and The Mystery of Irma Vep with the Armstrong Masquers Theatre, and has directed his original farcical adaptation of A Christmas Carol at ARTworks in Beaufort, SC. As a lover of theatre, he also holds credits as a costumer, set designer, stage manager, actor, prop master, stage hand, and playwright. Some favorite productions have been The Producers, Jekyll and Hyde, A Funny Thing Happened on the Way to the Forum, Spring Awakening, Barnum, Godspell, The Drowsy Chaperone, and State Fair. Looking ahead, he will be designing for Red Cedar Elementary's upcoming production of Lion King Jr and is in talks to direct some other shows locally. Special thanks to friends and family for continued support in all things theatre.
---
Coming in Late February and early March 2016:
Gilbert and Sullivan's "HMS Pinafore"
Auditions will be
January 4 (Mon) & 5 (Tue) from 7 to 9 pm
at the church's theatre

---
---
THEATRE PATRONS:
WOULD YOU LIKE TO BE AN ASBURY ANGEL?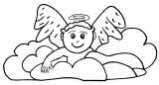 Without Patrons...and Lovers of the Arts...it would be very difficult to produce theatrical events.
So we've decided to call the patrons of our Theatre, "Angels." What better name for someone who supports the Arts at a church?
The names of our "Angels" will appear in the program under the following categories:
Archangels—$300 and above
Guardian Angels—$200 to $299
Seraphim—$100 to $199
Cherubim—$25 to $99
Checks can be made payable to Asbury Memorial Theatre and sent to: Asbury Memorial UMC, 1008 East Henry Street, Savannah, GA 31401
---
PLAYBILL ADVERTISEMENT INFORMATION
The playbill for the show will contain business ads. If you have a business that you'd like included in the program, please send in your camera art to
asburymemorialtheatre@gmail.com
. If you would like for us to include your logo, it needs to be in digital format (JPEG or PDF) and must be 300 dpi resolution. All ads will be in Black and White. If you do not yet know what you would like your ad to say, please just email your intent to have an ad as soon as possible...as we need to determine how many pages the playbill will be.
Thank you for supporting the Asbury Memorial Theatre!
The cost of the Ads are:
1/4 Page (2.375"w x 3.875"h)…$25
1/2 Page (2.375"w x 8"h) …$50
Full Page (5"w x 8"h) …$100
Checks are made payable to Asbury Memorial Theatre and sent to: Asbury Memorial UMC, 1008 East Henry Street, Savannah, GA 31401
PRINT THIS AD INFORMATION
---